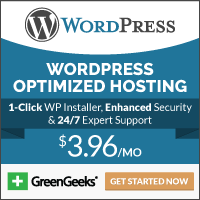 Be sure to read through the whole book a couple of times until you have understood.The target is to use your own opinion to write a book review.Avoid copying the author's preview of the book.As you read the book keep taking down whatever errors . Usually the first ten identifiable errors are taken as important.As you are set to embark on writing the book review remember you will write your review in five paragraphs.
Write your book review according to the following areas:
Brief summary-write a brief summary of the as found out while reading.Whatever message depicted by the book must be reflected in the brief summary.
Book title-Include the book title in your paragraphs .
Author's name-it is important to use the full name of the author when introducing the author's name.After that it is okay to use a single name of the author when referring to the author of the book.
Positive aspects-Are there any positive aspects about the book?If there are no positive points to write about the book, clearly stated it so
Negative aspects -What are the negative points about the book? Avoid the use of content that can bias the judgement of the reader, content like religious content,and any other segregating content.It is not you to decide for the reader on such matters.If the negative aspects in the book won't let you continue reviewing then you are supposed to request for another book that you are comfortable reviewing.
Rating -Give your rating of the book .Is it too bad? or how good is it.Usually use a scale of out of 4.
Justification of rating-if rated as bad justify why.If you rated the book as good then you must also justify.
Recommendations-write down your recommendation.
Errors-Take down any errors in the book and include them in the book review.
For more on book reviews be part of my mail audience.
Processing…
Success! You're on the list.
Whoops! There was an error and we couldn't process your subscription. Please reload the page and try again.