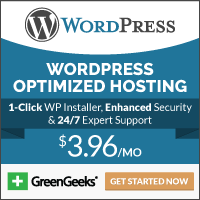 6 minutes into the game and it is still 0-0.
12 minutes gone and Chelsea is clearly pressing Manchester United
Alonso to odoi who sets up ziyech only to shoot wide.
odoi sets Werner who heads wide.
Foul by James,free kick Manchester United.
Foul by matic on Rudiger free kick Chelsea.
Shot from Rudiger after being set by odoi only to hit the goal post.
Odoi puts a deadly cross but it's cleared out for corner kick.
odoi intercepts a pass attempts to shoot but it was too easy for the Manchester United goal keeper.
Fred sets up Fernandez but Mendy was at standby to pick the ball.
Free kick for Chelsea saved by De Gea.
Half time still Chelsea 0 Manchester United 0.
second half underway at Stamford bridge.
yellow card rashford.
Sancho picks a loose ball from centre half afyer a mistake by the Chelsea defender and puts it into the back of the net it is Chelsea 0 Manchester United 1.
Yellow card James.
manchester pushing Chelsea as the second half gets underway.
corner kick Chelsea but it is cleared by Manchester United.
Another Chelsea corner,werner's effort goes wide.
James'cross cleared out for another corner.
James crosses again taken out for a corner.
Substitute Cristiano joins the fray.
Foul on Rudiger, free kick Chelsea.
Foul on Silva in the Manchester United box referee awards penalty.Jorginho scores the equiliser it's 1-1.
chelsea clearly pressing Manchester United in all fronts.
manchester United win first corner of the game. ,ball is cleared.
Fernandez receives a yellow for a tackle on Silva.
Substitutes Pulsic and mount join the game.
ziyech shot saved by De Gea.
Substitute lukaku joins the fray.
14th corner kick for Chelsea is taken wide.
A cross from James goes begging.
15th corner kick for Chelsea is cleared.
5 minutes added time.
Ball cleared from Ronald for corner.
Final whistle it has ended Chelsea 1 Manchester United 1.